Normally I don't report rumors anymore, nor that I want to start one. But I find this very interesting. Even though I don't believe anything IMDb.com that members add to upcoming films (because released films are the most accurate, obviously, well sometimes), I found that Anton Yelchin is rumored to play as Harry Osborn in the new upcoming "Spider-Man" reboot.
Here's a pic I took with my video camera, just to show you quickly (just incase if it get's taken off soon):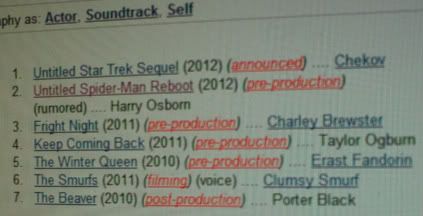 Even though it's just a rumor, I don't mind the casting choice at all. In fact, I think he would be a great choice to play Harry, imo. Plus, he was one of the contenders to play as Spidey, way before Andrew Garfield was finally casted. Maybe he can still land a role in this movie? And placing him as Harry Osborn wouldn't be a bad choice at all. I can actually see that happening, to tell you honestly.
So what do you all think? Should Anton Yelchin play as Harry, or should he stay away from this "Spider-Man" reboot? And why? State your opinion below, and let's debate!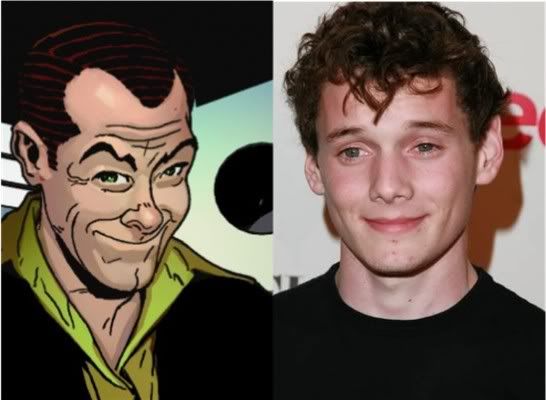 Source:
IMDb.com